Rajasthan is part of the golden triangle, which many foreign tourists explore, the very first moment they land in India. Golden triangle is mainly New Delhi, Agra and Rajasthan. Udaipur is one of the cities in Rajasthan. It is also called lake city of India. Lake Pichola, Fateh sagar and Udai sagar are the popular lakes in Udaipur but there are more. It is also popular for destination weddings.
In this photo series I try to capture the essence of few days we spent together. some memories and stories. This was sometime in December 2016.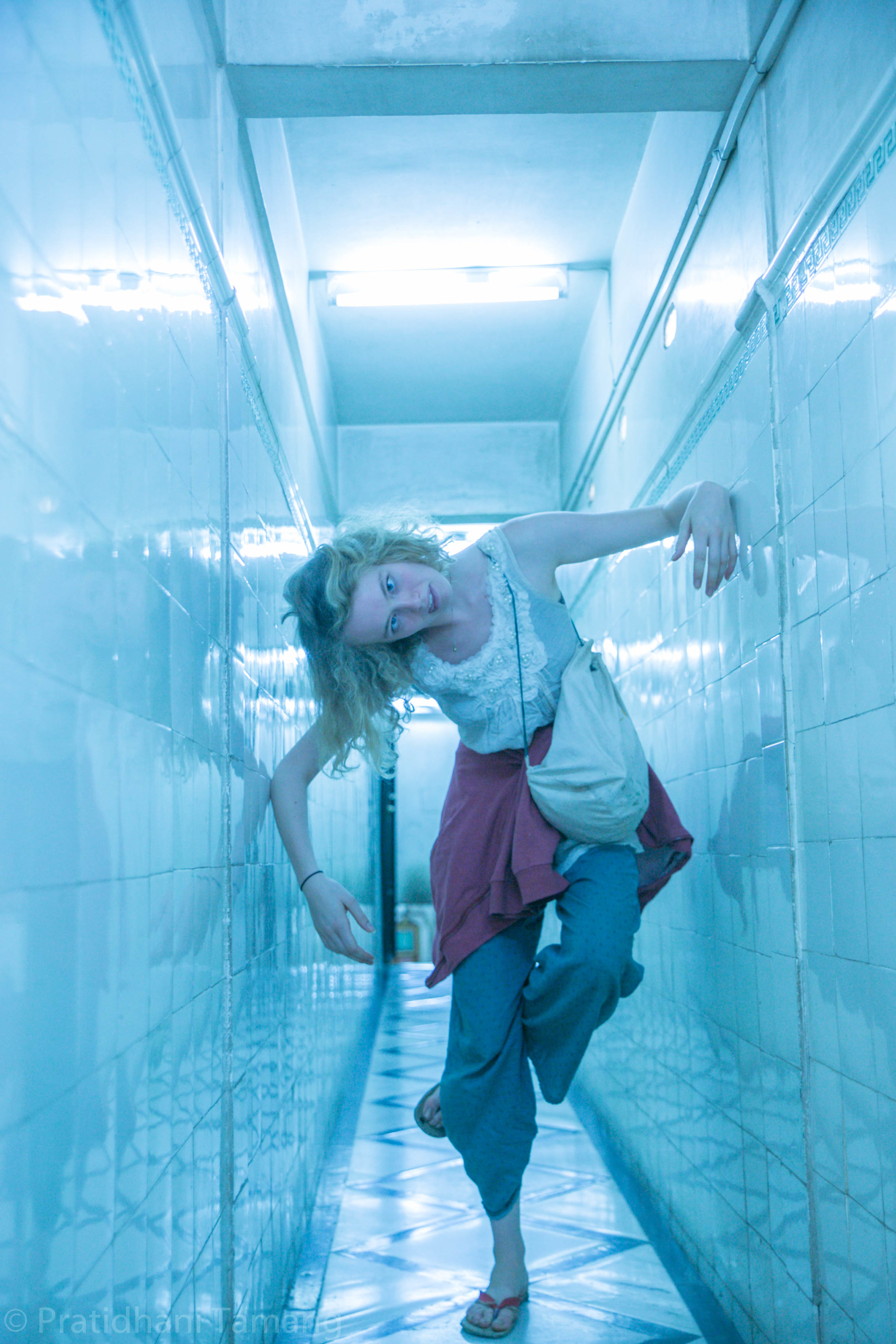 Inside the city palace there is a passage which gives the vibe of a assylum, like Arkham. If you don't know what Arkham is, google. I told her and she gave me the perfect impressions.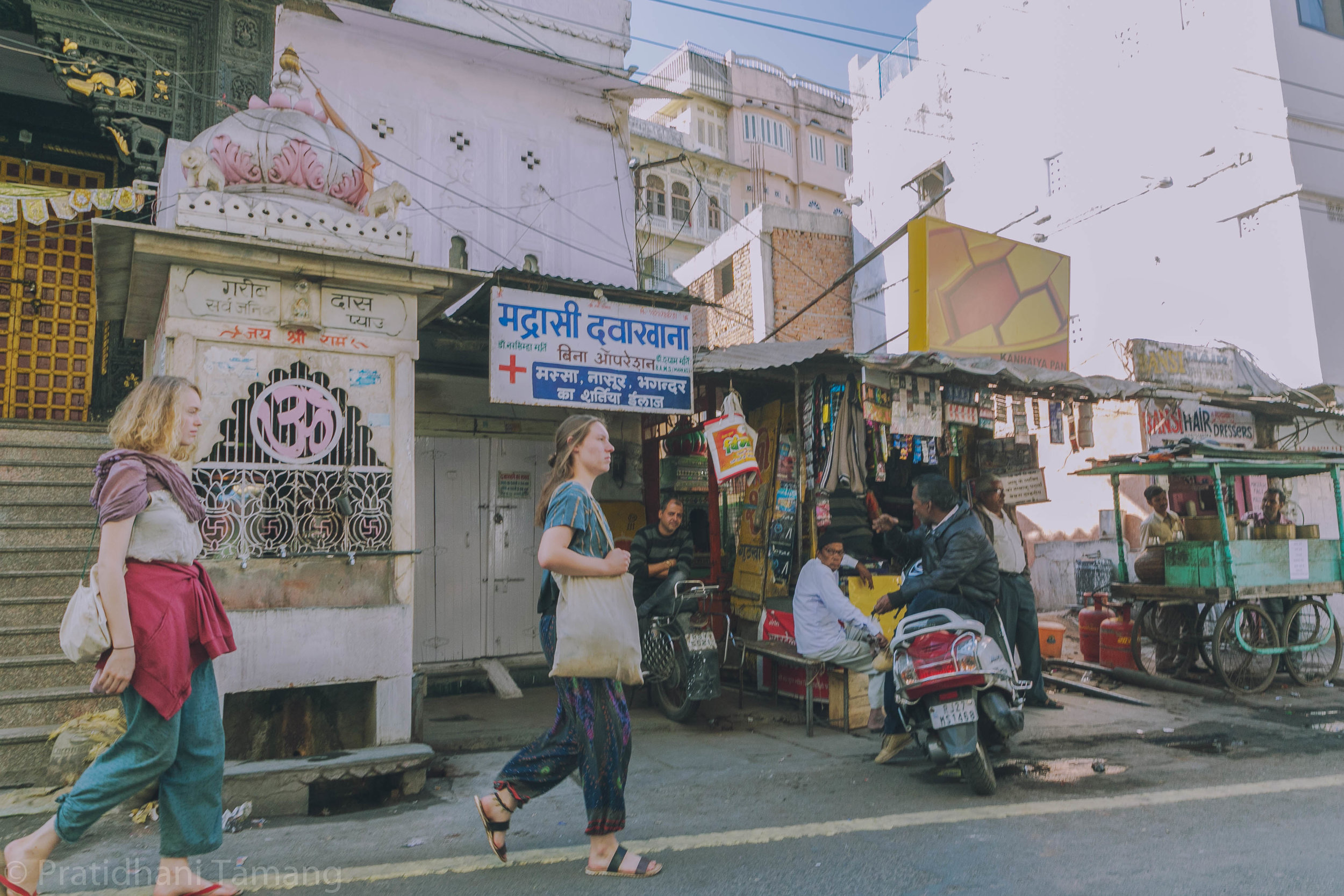 It is not easy being a woman. Let alone being a traveling young white woman in India. I have traveled a bit outside India. Solo traveling girls are scared to come to India. I tell them it is not that bad, but deep inside I know the dangers. We need to educate our young generation to learn and respect women.
After the train got us Ajmer. We ate some food and walked again till the bus station. A drunk rickshaw guy kept bothering us. He followed us for good five minutes. The moment I said,' Bhag ja, maar khayega," he vanished in thin air. Apparently I don't look Indian enough, story to be written or filmed about some other time. We took a local bus till Pushkar took us about 20 minutes. I walked with them till their hotel and I bid adieu. Until next time.
A few more at the bottom.
Auf Wiedersehen!